Here's a topic thats very near and dear to my heart! But first, a fair warning: Collecting cameras can be ADDICTIVE and EXPENSIVE!
The former (addictive) is incurable, the latter (expensive), well it doesn't have to be. And you couldn't do better or cheaper than these two cameras I am profiling today.
I specifically chose these two specific cameras based on their prices, availability and their importance as Camera Legends. Especially for the beginning collector, these two are the easiest to find and buy.
The two cameras profiled today are the Minolta Maxxum 7000 and the Canon EOS 650.
MINOLTA MAXXUM 7000
The Minolta Maxxum 7000 is the camera that launched the autofocus revolution back in 1985. And it was revolutionary!
Before it, "autofocus" cameras were clunky things such as the Nikon F3AF of 1983 which attempted to autofocus the "easy way" by using an AF motor in the special lenses designed for these cameras while retaining the classic Nikon F mount.
Though I say the "easy way" maybe I should have said the "logical way." After all, if you consider the technology at that time and the boxy, mechanical nature of cameras, it just seemed easier to put the autofocus motor in the lenses right?
Well, as is often the case, the idea was better than the execution. I don't want to go full length into this topic right now, though I would agree it would make for a fascinating discussion!
YOUTUBE COMPANION VIDEO
For those of you who would prefer watching a video version of this topic, here's our latest video:
MAXXUM 7000 CONTINUED
In many ways, they were on the right track because as you may or may not know, when the EOS system was released in 1987, one of the selling points was indeed lenses with AF motor in them! But Canon had to ditch their old FD mount and make a whole (then) new EOS mount to accommodate this.
Anyway, Minolta too had to create a new mount. A mount which we know today as the Alpha mount or more specifically in today's world, the Sony Alpha mount. Not the Sony E mirrorless mount. Yes, folks your Sony Alpha cameras carry the rich legacy of the legendary Minolta Maxxum 7000! 😊
Anyway, today's topic is camera collecting and the Minolta Maxxum 7000 is a true Camera Legend that can be had VERY cheaply these days.
As a camera the Maxxum 7000 has Program, Aperture Priority, Shutter Priority, and Manual mode. Basically all you need! AF is ok but first generation. It's good enough to get the job done, if the subject/subjects are not moving much! The camera runs on four AAA batteries.
PRICES AND WHAT TO LOOK FOR
Although one of the most important cameras of the autofocus revolution of the 1980s, perhaps the most important, today the Maxxum 7000 is also one of the cheapest on the used market.
Prices are trending at $3.00 to $50 USD average seems to be around $25. I got mine for $3 bucks! It cost me a lot more than that in the 90s!
I believe the Maxxum 7000 prices are so low because they are plentiful and they do not age well.
The grips become white and sticky or powdery. The LCD goes bad or bleeds.
The good news is many are perfectly usable as it is. In my opinion, it is unrealistic to expect to find a Maxxum 7000 without any flaws today. If you do have one without flaws I'd love to hear from you!
THE CANON EOS 650
The Canon EOS 650 was released by Canon in 1987 and is the very first EOS camera.
Its claim to fame is the introduction of the EOS Mount. I believe the EOS 650 prices are so low simply because it's just not the most exciting camera to look at or shoot 🙂
No offense, it's a nice looking and shooting camera. Just not super exciting compared to anything else EOS you could shoot with. But it has one very important thing on its side…It's the first. The first EOS camera! And that has to count for something right? 🙂
It has Program, Aperture Priority, Shutter Priority, and Manual mode just like the Maxxum 7000 so that means it has everything you need. It runs on one 2CR5 battery. AF is ok but first generation. Not good for running subjects but ok for static.
PRICES AND WHAT TO LOOK FOR
Just like the Maxxum 7000, the Canon EOS 650 is also dirt cheap on the used market.
Prices are trending from $10-50 with an average of $25 body only. I got my current copy for $10 bucks!
Generally these cameras have stood the test of time so your chances of a working model is pretty good.
Sometimes you'll find one with no power, doesn't turn on. Sometimes parts have come loose or the buttons and dials may be sticky.
Even at the highest average prices they're cheap get the best one you can!
BOTTOM LINE
I hope with these two cameras I have shown you that collecting Camera Legends does not have to be expensive!
With these two, you have cameras with history and a story to tell about the evolution of autofocus.
And on the Used Market you can get them dirt cheap. And if that wasn't enough, they're actually pretty good shooters! Good luck on your journey to camera collecting nirvana!
ADDITIONAL RESOURCES
If you are interested in these two Camera Legends, there are a ton of additional resources on the internet. To cut through the bunk and junk, I recommend these two reviews by my blogging buddy and a prolific blogger Mr. Jim Grey. I can't speak for a lot of bloggers but I unquestionably trust Jim's reviews and opinions.
His Maxxum 7000 review is HERE
And his Canon EOS 650 Review is HERE
Plus I also recommend you check out Mike Eckman's blog…
This is the best new review I have seen on the Maxxum 7000 in years, written by Mike Eckman, a passionate photographer and camera reviewer whose passion for photography and film cameras is contagious and whose dedication I admire. I've enjoyed his work for years and his Maxxum 7000 review is much more thorough and much better than mine, I happily admit that! 🙂
Mike's review is HERE and as I said, if you love film cameras his whole site is worth checking out. I guarantee it will keep your reading for hours!
Tell them Sam sent you! 🙂
***MODERN EQUIVALENTS***
It's been said that the new Canon EOS-R Mirrorless is the incarnate of the EOS 650. In a way, many things from its looks to its use for the introduction of the EOS-R mount, I'd say they might be right! Anyway, the EOS-R can do things the 650 could've only dreamed of in 1987! If you decide to buy one, please do so from our trusted affiliates simply by clicking on the photos or links. You will pay nothing extra other than what you're buying, and help support Camera Legend at the same time. Putting these articles, reviews, and videos take time and work. We do appreciate all you support, thank you very much!
***HOT NEW IPAD PRO***
I'm sure many of you are relying more than ever on your phones and tablets. Well from what I have seen and read, the new iPad Pro just released a few days ago is actually capable of running Photoshop CS without a hitch! Wow, have we come that far? If true, this tablet can finally free you from your desktop AND laptop!
Please check our trusted affiliates for more information through the links below. Also further down, save up to $300 on selected items only on sale through Sunday. Hurry, when it's gone, that's it!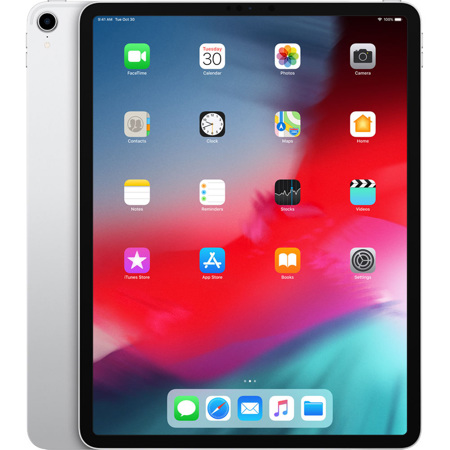 iPad Pro 12.9″ 256GB Tablet, Wi-Fi, Silver, (Late 2018)$1149BUY NOW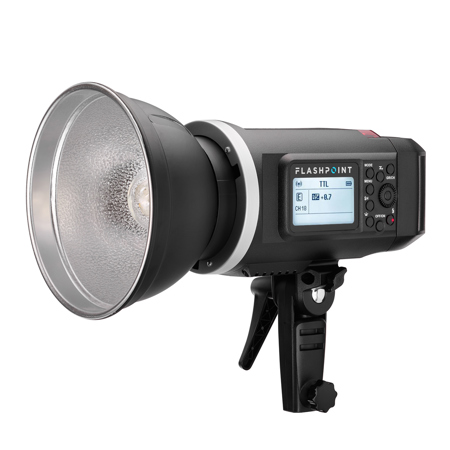 XPLOR 600 HSS TTL Battery-Powered Monolight with Built-in R2 2.4GHz Radio Remote System – $499BUY NOW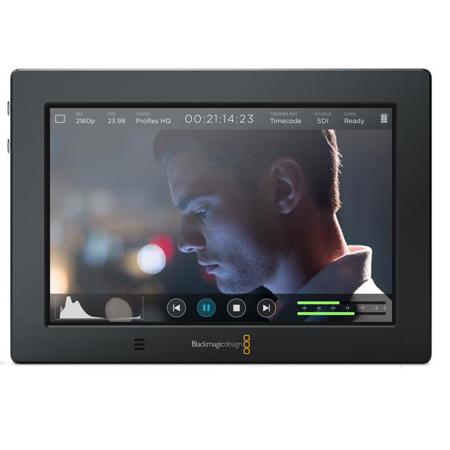 Video Assist 4K 7″ Touchscreen LCD Monitor with Ultra HD Recorder$595BUY NOW