The CONTAX T2 is one of the most famous cameras in the world, maybe more today than in its heyday in the 1990s.
It is arguably one of the greatest point and shoot cameras of all time. Heck, even I asked in my 2016 review of this camera "Is It The Greatest Point And Shoot camera of all time?"
Today I want to offer a counterpoint so you might consider this an addendum to our original review. My admiration for this little gem of a camera hasn't changed but due to recent and dramatic increases in price things should be seen in that context.
The T2 has, if anything, become more popular, desired, and expensive on the used market since the last time I wrote about it here. Prices are reaching what I consider ridiculous levels!
The T2 is a great camera, no doubt. But just like a rock star who passes away, its reputation only gets bigger with age and mythology begins to cloud reality.
As part of my "community service" to my fellow camera lovers, I have decided to buck the trend in this article. Instead of continually glorifying a camera that doesn't need any more glorifying, I'm going to give you FIVE REASONS why you DON'T need a CONTAX T2!
It might seem hypocritical that someone who owns the T2 is writing this but it actually makes more sense that you should hear this from someone who owns and uses the T2 don't you think? 😊
WHY HAVE THE PRICES GONE NUTS ON THE T2?!
The CONTAX T2 prices are trending as of today at $700-1200 USD more or less, depending on model, condition, package, etc, etc. In comparison, when our review came out in the fall of 2016, it was around $500.
And in comparison to that, I picked up my current T2 in 2013 for around $300. Can't remember exactly, but it was the low $300's.
The CONTAX T2 was already popular and "hip" for years with camera lovers and hipsters alike. It's been said that the recent upsurge in prices of the past couple of years is perhaps due to celebrities like Kendall Jenner and Chris Hemsworth using and flaunting their possession of the T2 on social media.
Hemsworth has apparently declared he had gone "total hipster" with the T2 and shooting film.
I can't blame the celebrities for wanting to shoot the T2. Don't we all? And the more film shooters, the better it is for all of us who want to keep film alive.
However, the T2 was hip and cool long before Jenner or Helmsworth picked it up! In fact, it's very likely that they picked up the T2 because they knew how cool, hip, and iconic it has become. And their social media presence may have caused a spike in interest in this camera and film photography. Not necessarily a bad thing.
What we didn't need was a spike in prices because celebrities are shooting it! Come on now, really? Why is it that this society worships celebrities so much?
I also think it's the crazy collectors stockpiling on this camera that's raising its prices as well. And of course, the shysters on eBay trying to take advantage of the situation.
In any event, the prices on this camera are getting to the point where I don't think it's such a good value any more. Don't forget, one of the main things I touted as a positive in my 2016 review was the fact that it was much easier to find and MUCH cheaper than the T3. But now it is approaching T3 prices, and that's in only two years!!
YOUTUBE VIDEO
In my longest (15 minutes!) and most candid video yet, I talk about why you really DON'T need the CONTAX T2…though you may want one! 🙂
There's a lot of information in the video that did not make it here. I like the use of captions to help my viewers scan through parts if they need to, I know no one has 15 minutes to look at the whole video! 🙂
I also offer a few good alternatives for your money and there's actually many more alternatives that could've been talked about but no one has that much time to put in the video and YouTube has a time limit!
Frankly, if you listen to the reasons, it's all pretty much matter of fact, common sense. No one really NEEDS the T2, not even I! We just want it! 🙂
CONTAX T2 FOR SALE IF YOU WANT IT!
PERSONAL NOTE
I know there are a lot of "Crazy Passionate" people, as I always say, to whom anything sounding remotely negative will set them off so as a warning, I do say some things in this article (and related video) that might sound negative but understand this…
The things I am writing and saying are from a person who has used CONTAX and Yashica since the 1990s. I've used all the cameras in the T Series and currently still use a T2 and T3 for my personal family pictures. Needless to say I LOVE the CONTAX brand!
But that doesn't mean these cameras can do no wrong. And I have no vested interest in selling cameras or anything so I'm just telling it as I see it. It's just my own experience with these cameras, your experience may vary! And of course, it's just my opinion and as an unnamed actor once said to me about himself "I ain't nobody!" Ah, a lesson in humility that I've never forgotten 🙂
So without further ado…
Reason #5: Everybody & Their Mother Wants The T2!
Since it seems everybody and their mother wants the T2, what could be more unhip and uncool than doing what everybody else is doing? 😀
Get yourself a cheap, lesser known camera and make it famous! Now if Kendall Jenner or Chris Hemsworth had done that, THAT would've been really cool!
Don't do something or buy something just because everybody else wants the same. And don't, in heaven's name, get it just because some celebrity shoots it!
Reason #4: The Contax T2 Is Made By Yashica/Kyocera
This is the part that might bother some "crazy passionate" people but if you're paying up to $1000 for this camera, you're buying a Yashica not a Leica.
I'm no brand loyalist or camera elitist I'd probably take a Yashica over a Leica any day because I could get them cheaper but just like cars, just like watches, there's such a thing as prestige and brand reputation in the camera world too. Sometimes it's perceived and sometimes it's real.
A CONTAX might be a better cut of Yashica, but it's still made by Yashica. Please refer to the video for a better explanation of this.
Reason #3: It's A Near Thirty Year Old Electronic Camera
All electronics are prone to failure as they age. The Contax T2 is no exception. The problem here is that the T2 is MUCH more expensive than your typical point and shoot film camera, even great ones like the Olympus Stylus Epic, the Konica Hexar, or the Ricoh GR-1. They're all going up, but not so much as the T2 has.
There is only one place I know of that will officially repair them. It's in Nippon Photo Clinic in New York City. Their contact information is:
Nippon Photo Clinic, 37 W 39th St #401, New York, NY 10018 (212) 982-3177
I spoke to them a few months back and they confirmed at that time that they work on Contax T series cameras.
Now here's the thing. If it's something simple, a competent repair shop can fix it, but if it's something specific, ie, circuits, etc, you may be out of luck and have an expensive paper weight.
REASON #2: Not A Good Value At Current Prices
As the prices continue to go up, the T2 is really not a good value for money. But you didn't need me to tell you that! You know it! You just want it! 😀
There are many options on how to get more camera for the same $700-1200 that you might pay for a T2.
Again, I am myself a CONTAX fan and I say you could possibly swing a CONTAX G2, maybe with a lens for the same money. I also give a few other options, please refer to the video for that.
REASON #1: It's Too Damned Expensive These Days For What It Is!
And what is it? It's a nearly 30 year old point and shoot film camera that relies on electronics. It has moving parts and could potentially fail on you at any time. It's quite a gamble really!
The Sony RX1III: A Modern Day T2?
>
PERSONAL ACCOUNT OF YASHICA/CONTAX ELECTRONIC ISSUES
Just for folks who may think my warnings/hesitation about Contax/Yashica electronics are baseless I have included this as a reference.
It may have been a quality control thing but some folks claim to never have had a problem with their Yashica and/or Contax cameras. And others report they are unreliable. I've experienced more than my fair share of Contax glitches and here are a few:
Contax AX: Two cameras. Focus problems. Shutter siezed right at the end of my CONTAX AX YouTube video review!
Contax T: Loose screws from prolonged use. Bad meter.
Contax T2: Lens won't retract. Camera won't fire. Loud motor. Focus issues. Batteries were new. Removing batteries remedy most problems but they happened again.
Contax T3: Camera freezing up when least expected. Lens wont retract. Batteries were new. Removing battery remedies the problems but they return unpredictably.
Contax TVS Original: Died in the middle of first roll! Fatal! Returned for refund.
Contax N Digital: Sensor died on camera I reviewed. Fatal! Friend reports it's not repairable and now an expensive paperweight!
It's not that the T2 is unreliable. It has been one of their more durable and reliable models, I give them credit for that. But I've had two T2's at different times in my life and experienced glitches with both of them.
You have to understand an electronic glitch doesn't always mean an electronic failure. But it could lead to that!
I find that I can use CONTAX cameras comfortably, within reason. Mindful that something could go awry when I least expect it, thus I'm gentler on them than I would be to say, my Canon or Nikons.
Thankfully nothing fatal has happened to my only T2 now but I always get the feeling something's about to give. Knock on wood hope not! 😀
BOTTOM LINE
I hope this article (and video) help some of you who are on the fence about the T2. Maybe it has the side effect of making you want it more! Wouldn't be surprised, such is human nature 🙂
As I said at the end of my video…Hey it's just my opinion so take it with a grain of salt and do as you wish! And I can't blame you for wanting to shoot the T2, I really can't! Whatever you do, I'd love to hear from you. Merry Christmas and Happy Holidays!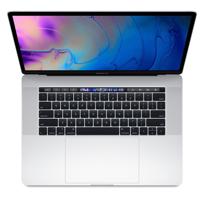 The Hottest Holiday Gifts!
***THE HOTTEST NEW LENS***
The hottest new lens is here and it's the Canon 85mm f/1.2L for the Canon R Mirrorless system. Be among the first to own it and let me know what you think of it!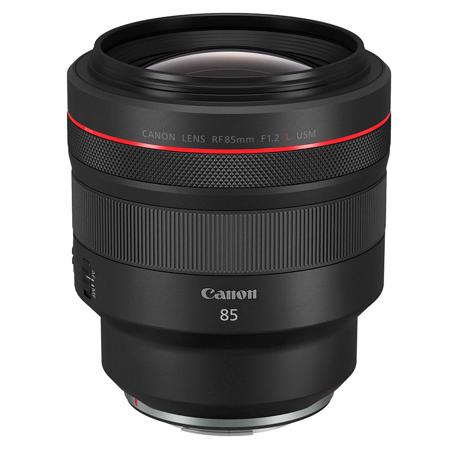 RF 85mm f/1.2 L USM Lens$2699BUY NOW

If link is broken try this:
https://www.adorama.com/car8512.html?utm_source=rflaid912556
***NEW CAMERA ALERT***
You may want the Contax T2 but you really don't need it! Now this, this you might need! 🙂
The OM-D you have been waiting for is here. It's the Olympus OM-D EM1X and it's probably the best mirrorless camera out there today. Check the link and buy through our safe and trusted dealers. It will cost you nothing extra and help us bring you more of the Camera Legends you want to see on these pages. And if you do get one, I'd love to hear about it! Thank you.