Howdy good people, how are you all? Hope everyone is good!
As for me, between trying to create content for the blog and for its YouTube channel, I think I may have dug myself into a hole that's gonna be hard to get out of 😀
That's because now there's double duty for me on this front, and I could barely keep up with the blog alone!
Sorry for not being able to get back to you guys. Hopefully, I can catch up to you all this weekend. I do appreciate you all!
I've been working on this post as well as the video, spending all my free time on both. Just one look at the length of this article will tell you why I'm burnt out 😛
Since I'm a person who does not like pressure, I found myself shutting out the world by binge watching "Forensic Files" 😀
Do not watch this program, not even one episode because if you do, you'll be watching for hours and get nothing done!
Anyway, enough rambling on nonsense let's talk about the topic at hand…
The Canon 50mm f/0.95 "Dream Lens." While this may just be the latest among many reviews of this famous and legendary lens, I've actually had my copy for nearly ten years, using it on both film and digital bodies, and it has become one of my most cherished lenses, perhaps my favorite. And now I'm writing to share my experiences with you.
THE CANON DREAM LENS TECHNICAL INFORMATION
The Canon 50mm f/0.95 was introduced by Canon in 1961. According to the Canon online camera museum, "It had the largest aperture in the world for photographic lenses available in the market at the time." It is affectionately known as the Canon "Dream Lens." Today, the Dream Lens has become one of the most well known and coveted lenses of its era.
The lens has aperture stops from f/0.95 to f/16. The lens has 10 aperture blades and is a Gauss type design.
When seeking this lens, you will find it usually comes in two flavors. The standard version is rangefinder coupled and was made specifically for the Canon 7/7s film rangefinders. These cameras have a special mount to take the 50mm f/0.95 and to my knowledge you cannot use the lens on other film rangefinders, Canon or otherwise.
There is also a "Canon TV Lens" version. It says "TV Lens" on the front inner ring of the lens. Pretty much the same lens, but made for C-Mount and is uncoupled. It usually comes with a C-Mount ring attached to it.
YOUTUBE VIDEO
As mentioned in my last post, I am including YouTube videos in conjunction with my postings, whenever possible to give our readers a more dynamic experience.
For those who want to cut to the chase, here's the video from around 4:45 but if you watch the whole video, you might want to grab a cup of coffee and/or a snack because it's nearly ten minutes!
The video is more of a summary, but this article contains much more information on the Canon Dream Lens.
Oh yes, there IS a reason for those shades and it has nothing with trying to be cool or uncool or whatever! I will divulge in a future posting I promise you!!
HOW I CAME ACROSS THE DREAM LENS
Before we go on any further, please let me say this is not meant to be a full throttle or technical review of the lens. I'm no optical expert. I have no optical bench to test optics.
I have to rely on what I see with my eyes, based upon my experiences. Between telescopes and camera lenses, I have spent over thirty years developing an eye for optics. But again, I restate that I am no optics expert. I see what I see and I leave it up to the readers to make the judgement to my opinions.
With that out of the way, let me tell you the story of how I came upon the Dream Lens.
In the early to mid 2000s, perhaps 2004 or 2005, I answered an ad on Craigslist and went to someone's home to check out a camera collection for sale. I suspect some of our readers have been to a few of these 😊
Anyway, hidden in the pile of junk cameras was a dusty camera with a huge lens on it. That camera was the Canon 7 rangefinder and the 50mm f/0.95 Canon Dream Lens.
The fella wanted $600 for it, and me thinking it was too expensive for this dusty, dirty outfit, I passed on it.
As you may or may not know, that price is a bargain compared to what this lens alone goes for today!
That was the seed that set me on a wild goose chase for this lens! It wasn't until 2009 that I was able to find and afford a copy of my own.
Although the lens is not often seen in the real world, the Canon Dream Lens is not what I'd call rare, and it wasn't that the lens was particularly hard to find that took me so long to get one.
I guess you could say it was a bad string of finances and timing. When I had the money, I couldn't find one. When I did find one, I didn't have the money. But it all came together in 2009.
SO HOW ARE THE OPTICS?
This lens is meant to be used wide open at f/0.95, but here is my breakdown…
At F/0.95: There is apparent softness upon first impressions. At wide open the bokeh is most dramatic, as expected and makes up for any impression of softness. Upon closer inspection on a properly focused image, it is actually sharp.
The DOF is razor thin at f/0.95 and focussing errors may account for at least some of the softness people complain about.
The "softness" possibly comes from lowered contrast and/or other optical imperfections. Images at wide open sometimes seem like they are enveloped in a thin veil of haze, but this is not noticeable in all images and most of the time, I don't find it objectionable. This adds to that dreamy look, a glow that some have mentioned. Some of this may come from, again lower contrast wide open and/or poor flare resistance at this aperture. A lens hood helps if you're wanting to minimize flare or trying to avoid lowering contrast further.
There is vignetting, noticeable on both film and digital. When I shot this lens wide open on the Canon 7, the vignetting was not objectionable. On the Sony A7R (original 36mp camera), it was more pronounced. I did not find it objectionable, but some might.
At F/1.4: The contrast increases, the slight haze dissapates, and the image appears quite a bit sharper than wide open. It could be comparable to other 50mm f/1.4 lenses of its era.
At f/2.8: Should be good enough for most purposes you would use any other 50mm lens for!
Stopped Down Further: Honestly, I see no point in evaluating this! Why? Because this lens was meant to be used wide open or stopped down slightly to get the famous bokeh effect it's known for. It gets sharper as do most lenses stopped down. I never objectively tested it at say f/8, f/11, and f/16. It will never achieve Otus like sharpness, but then again, that is unrealistic. It's probably as sharp stopped down as any other 50mm from the 50's and 60's.
A NOTE ON BOKEH: SUPER FUNK
This lens is all about bokeh, or the background blur in the out of focus areas. Or to be even more geeky…the quality of the background blur. Honestly, there's no real reason to get this lens for any else but bokeh!
Count on me to tell it like it is, while people goo and gah over the bokeh from the Dream Lens, it doesn't always neccessarily qualify as beautiful, to me. But everything I love doesn't have to be beautiful, and so I love it! 🙂
Light sources, such as night lights for example, look like "coma shaped orbs" as I've mentioned before from similar vintage lenses. Almost like gibbous or half moon shapes.
It may not always be so pretty, but this is what draws people in to the images produced by this lens. In many ways, this is the closest on 35mm that you can get to that Aero Ektar f/2.5 look on a Large Format 4×5 Speed Graphic.
A lot also depends on the background. If there's a lot of clutter, things tend to look worse. If the background is relatively clear, things will look better. I have been pleasantly surprised with some images where the bokeh looked neutral, even wide open.
I've heard people call the bokeh from the Canon 50mm f/0.95 as beautiful, delicious, "bokelicious," sweet, tasty, even nasty, horrible or ugly. I call it "Super Funk" because it is all this and more. It is whatever you interpret it to be!
Although it's one of my favorite lenses of all time, I use it sparingly. I mean, I could use this lens every day but I would never post pictures from it every day. You will just kill the effect if you do. This lens should be considered an artistic tool in your arsenal rather than an everyday lens.
VERSUS THE LEICA NOCTILUX?
The Canon 50mm f/0.95 has increased in value over the years and prices are now trending from a low of $1200 to a high of $2000 give or take. Some unscrupulous dealers are trying to sell this lens for $3000 or more. This, to me, is way too high since that is approaching Noctilux used prices. The Noctilux goes for $5500-10000 on the used market, depending on which version.
Speaking of the Noctilux, some have labeled the Canon Dream Lens as the "Poor Man's Noctilux." Since the Canon came first, I'd say they should change that to the Noctilux is the "Rich Man's Canon Dream Lens" 🙂
Comparisons? Well, I never owned a Noctilux, though I have two friends that have them. Based upon what I've seen from the Noctilux and the Canon Dream Lens, I'd say you can't compare the two. It's apples to oranges.
The Leica may be the technically better lens, while the Canon may be the more artistic lens in regards to the images it renders. Just like the film vs digital debate, my answer to the Noctilux vs Dream lens question is…None are better than the other. They are different.
THE NEW GOLDEN AGE OF CHEAP AND FAST LENSES: WHY YOU REALLY DON'T NEED THE CANON DREAM LENS
As a "community service" to my fellow photo gear lovers, I need to say this to help you avoid a potentially painful and expensive episode of G.A.S with the Dream Lens 🙂
Ok, so today in my opinion, you really don't need it. You may want it, but you don't need it!
Let me explain…
When the Canon 50mm f/0.95 came out in 1961, it had few if any competition. People were still shooting film exclusively and back then you can forget all about "low light, high iso" shots.
Today, we have companies like Mitakon, SLR Magic, Mieke, 7Artisans, Kamlan and a whole bunch of other companies making lenses at f/0.95, f/1, f/1.1, f/1.2 and when you combine these lenses with the amazingly low light capable digital cameras we have today, you could literally shoot in the dark.
Just as I saw over ten years ago in the telescope world, let's thank our friends (mostly in China) for bringing us these super fast and affordable glass! I remember telescopes such as apochromatic refractors and large diameter Maksutovs from American manufacturers such as Astro-Physics and Meade being optically superb, but also expensive. The wait list for Astro-Physics APO refractors was in years, not months.
Then came the Asian optics around the early to mid 2000's that started challenging the established manufacturers. Sure, they may not have been a real match for a finely crafted Astro-Physics refractor, but you didn't have to wait years and the the price/quality ratio was good enough for a lot of people. Love it or hate it, these overseas optical makers are giving people what they apparently want! 🙂
MY MAIN POINT ON WHY YOU REALLY DON'T NEED THE DREAM LENS…THOUGH YOU MAY WANT IT! 🙂
To me, the Canon Dream Lens was a lens of compromised optical quality when it came out in 1961. Compromised by the technology of its time, and probably optically compromised as well to create a showpiece lens for which Canon could claim as the fastest photographic lens in the world at that time.
In the same way, you could say today's cheaper (under $1000) fast lenses are also of compromised quality. They are here to deliver the speed people want, knowing full well people love "ugly" these days. People love "Super Funk" ie, swirly bokeh, orbs, distortions, etc.
There are lenses such as the $2999 Nocturnus which may have higher quality and that might be a good option for some, but again for me, when you get that close to $5000, I'd just rather just save a little more and look around for a used Noctiux, but that's just me!
Finally, you might say, that's good and all, but these lenses are NOT the Canon Dream Lens…and that is true! They will not deliver the images the Dream Lens does.
As a counterpoint, I would say the Dream Lens will not produce the kind of images these new and cheaper lenses do either! When it comes to beauty or even "ugly" it's all subjective really.
But if you have the money and you want the Dream Lens, I'd say…go for it! It's the Canon Dream Lens baby! Gotta have it! 🙂
LEICA M CONVERSION
I had mine converted to M mount in 2013 by the great Ken Ruth of Bald Mountain. I've heard that Ken has recently retired from camera repair and modification work. Hope he enjoys his retirement, he deserves it. Personally, I'm sad to see him stop doing his thing. Sad to see someone of his skills leave the business. He was a true camera technician, a camera wizard, a Camera Legend! He did an awesome job on the M conversion on my lens.
There are others who will do this conversion today. One I know off hand is Don Goldberg aka DAG. I initially contacted him, but his wait list was so long and I found Ken. I've had interactions with Don in the past and based on his reputation, I'd have no hesitation having any work done through him.
Why should you convert it to M mount? Unlike many other things in life, having the Dream Lens modified for M mount actually increases its value!
The main reason I had it converted to M mount is because it opens up so many other possibilities such as using the lens on Leica M bodies, film and digital. Using it on any digital system that will take M lenses through adapters.
In its native Canon 7/7s mount, you can still use it on digital bodies with the proper adapter/adapters. I used mine on a Sony NEX C3 (Aps-C sensor) for a few years before the conversion. I actually had second thoughts about doing the M conversion since I enjoyed using it on the Canon 7 for film, but when I looked at the possiblities available after the M conversion, I swallowed hard and went for it.
Keep in mind, once you do the conversion you can never use it on the Canon 7/7s again, unless you had it reconverted back which is impractical…or get another Dream Lens that is unconverted so that you can use it on the 7/7s…even more impractical, but I've thought about it! 🙂
The conversion cost me $300, but it could be lower or higher, depending on who you find to do the job. Get the best person you can because this is a precious lens and you don't want some hobbyist screwing up your dream lens! 🙂
CONCLUSION
I hope these samples give you some idea of the kind of images this lens produces. As I've said before, it may not be a look everyone likes but it certainly has character! The Canon 50mm f/0.95 is a legendary lens that remains a highlight of lens design that helped cement Canon's role as a Camera Legend.
It was, in hindsight, one of the first of many fast, speedy, and exotic glass that Canon would go on to produce over the years.
Please have a look at the video for additional information including why you'd want this lens and why you really don't need it.
Sure it may sound like a shameless plug and ploy for you to watch the video but it's not. At least it's not meant to be!
When starting this article, I had just intended to post samples in order to save myself some work and time.
I figure if you're really interested in this lens, you'd check the video too and if you're not that interested, at least you'd hopefully look at the images on this post.
Instead, I ended up writing a lot more than I expected to. Kinda defeats the purpose of making the video and the article too. More work than I wanted, but I love you all so gotta do it!! 😊😘
Hey gotta go, thanks for listening and I appreciate you!
WHERE TO BUY? PLUS TIPS ON GETTING ONE
If seeking the Canon 50mm f/0.95 "Dream Lens" prices are trending from a low of $1200 to a high of $2000 give or take. I did not include the $3000 plus lenses because I do not see them as legitimate prices. I do not want to help inflate the prices of these beautiful lenses because I was once in the position of someone who could only dream of such a lens so I know this feeling.
Though the lens is exotic, it is not considered rare. I see them almost every week for sale on eBay and elsewhere.
A fair price I believe will be between $1500 and $2000. To give you an idea of how these lenses have increased in value, I can only say I paid a lot less than this!
If the lens has been converted to M mount, it may fetch a little more. For the cheapest prices, seek out the unconverted version and just get a C-Mount to NEX or Micro 4/3 adapter and enjoy!
If you're looking for this lens and can't afford it right now, keep dreaming and be rest assured that one day, with a little luck (and save up some money, of course!) you can attain this dream of a lens! If I, a mere mortal, can do it, so too can you 🙂
ALTERNATIVES
Below are links from our affiliates to some great alternatives to the Canon Dream Lens. Buying from our affiliates is safe and cost you nothing extra to what you're buying. It will also help us bring more reviews of the photography Camera Legends you want to see! Thanks for your support!
All of these lenses will cost you a lot less too! Again, no, they will not produce images like the dream lens. But then again, as I said, the Dream Lens won't produce images like these lenses either!
7Artisans 50mm f/1.1
Mitakon 50mm f/0.95
Mitakon 25mm f/0.95
***GREAT DEALS ON CAMERAS, FLASH & STUDIO LIGHTS***
November 26, 2018:
Save up to $250 on the hot new Fujifilm XH-1 kit! See details through the link below, but don't hesitate because this deal won't wait!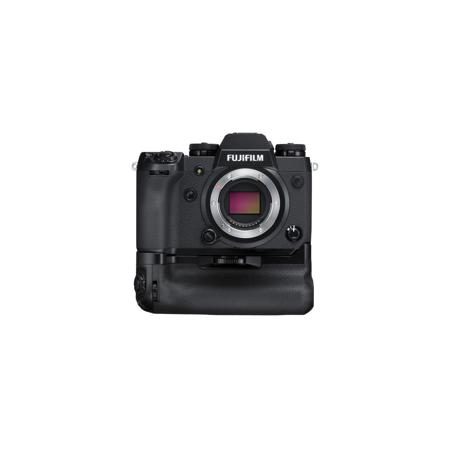 X-H1 24.3MP Mirrorless Digital Camera Body with Vertical Power Booster Grip Kit, Internal $1949BUY NOW

Our trusted affiliates are now having a great sale of their quality line of Flashpoint studio equipment! Here's a chance to get the lighting you need at significant savings!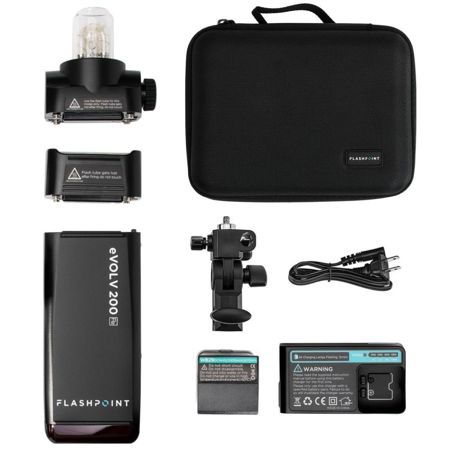 eVOLV 200 TTL Modular Strobe with Built-in R2 2.4GHz Radio Remote System (AD200 Pocket Fla$299BUY NOW