Hello there you hardcore camera lovers! Now even though my postings all have a twinge of nostalgia in them, every now and then I like doing a post like this where I look back on the gear that I used at a specific point in time.
As 2019 is rapidly drawing to a close, I thought I'd go back in time and look at a some of cameras I used twenty years ago in 1999! There's going to be about two or three of them and we'll go through them one by one until the year is done.
PHOTOGRAPHY IN 1999
1999 can be seen as a pivotal year in photography. Film was holding strong, but digital was rising fast. As in really fast!
In 1999 the vast majority of the world were still shooting film. That's right folks! Even though the digital photography market was making inroads in a big way, the cameras sold to the general public were 1 to 3 megapixel cameras and they were expensive so for most of the world, film was still ruler of the day. But its days were numbered.
Now it might be hard for you youngsters and hipsters who find shooting film cool and different to realize that at one time, not that long ago, film was a format that was used by their "unhip" fathers, mothers, uncles, aunties, grandparents, and heck everyone! If everyone were using it, how unhip is that? 😎👍🏻
Now if you were born in 1999, you may feel "old" but really you're not! You're still a baby in many ways, and I say that in the best of terms. Be happy about it! I wish I were twenty years younger! 🙂
That's why I say 1999 was not that long ago even though sometimes it feels like it! And yet sometimes it doesn't.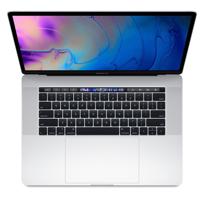 The Hottest Holiday Gifts!
YOUTUBE VIDEO
For those of you who are YouTube fanatics, and admittedly there are millions out there, here's our video companion video. I'm trying to get these videos out sooner for you guys!
MY GEAR BAG IN 1999
Not that anyone would or should care what I was using in 1999, but I use my gear only as a reference point. I'd love to know what YOU were using back then? 😎👍🏻
Now believe it or not, in 1999 I did not even get my first digital camera yet! That would happen a year later in 2000. That means all photography I did up to the year 2000 was only done on film. That's even hard for me today imagine living in the digital world of 2019!
And while I'm sure I had other cameras, today I am talking about what I considered to be my main camera in 1999 and that camera is the Nikon F100. There will be more to come!
THE NIKON F100
The Nikon F100 is an autofocus 35mm film SLR that was introduced in 1999 by Nikon. It was born of the legendary Nikon F5 of 1996 and indeed has the same Multi-Cam 1300 AF system.
The Nikon F100 has a shutter speed range of 30 secs to 1/8000th of a second. It has the standard P/S/A/M modes. It relies on four AA batteries.
F100 vs F5
The F5 was introduced in 1996 and in 1999, it was still the top camera in the Nikon family. The F5 and F100 both share the Nikon Multi-Cam 1300 AF module and five AF points so their AF should be similar except that the F5 can track up to 8 frames per second while the F100 can go up to 4.5fps by itself or up to 5fps with battery pack MB-15.
What it does better than the F5 is the inclusion of the familiar red AF points that the F5 did not have. Correct me if I'm wrong but I remember reading back then that this was due to patent issues.
The F5, as the pro model, offers interchangeable viewfinder prisms, and can offer up to 100% viewfinder coverage depending on the prism. The F100 offers a 96 percent coverage and the prism is not removable.
The F5 has a mirror lock-up option, the F100 does not. In 1999, this mattered more to people than it might today. Check the video for a better explanation of this.
The F5 employs 1005 pixel RGB sensor for its 3D Color Matrix Metering. The F100 uses Nikon's "exclusive" 10 segment 3D Matrix Metering.
Now I've never mentioned this, but (surprise!) yes I have used an F5 as well! And in all honesty, I never saw a difference. Both cameras produced near perfect exposures in all but the most extreme lighting situations. In fact the only Nikon that I felt I had exposure issues with was the N90s. But I used only one body so I feel that could've just been my copy of the camera.
The F100 came in at a much lower price ($1400) than the F5 ($3000 original price!) which made it an instant hit among the photography crowd. I remember reading forums like Photo.net where folks couldn't wait to get their hands on the camera.
In some ways, it was like a pre Nikon D3 vs D700 magic! Two cameras. One pro model, one enthusiast model. Same AF system. One much more expensive, one much less.
Note: By the way, the Nikon F100 has 22 Custom Functions and if you're interested in them, look it up! I only ever used one function which is to leave the film leader out 🙂
F100 vs F6
I can't comment on this because (surprise!) I have NOT used an F6. I have no doubt the F6 is the more technically capable camera but as far as results, I'm going to take an educated guess and say that, with the same lenses, same film, results will look identical 🙂
F100 AS A MAIN SHOOTER IN 1999 VS 2019 PERSPECTIVE
In 1999, even though I had other cameras, the F100 was my main shooter. In a 2019 perspective, that's the equivalent of someone using say a Nikon D750 or D850 for example. But unlike today where you'd use a D750 and maybe have an F100 as a secondary camera for film, the F100 was my main camera in 1999.
That means that I used it for almost everything! I go to a party, I bring my F100. I go to restaurant, I bring the F100. I go to the beach, I bring my F100. I go to church, I bring my F100. Ok, well sometimes I brought my Pentax IQ Zoom point and shoot but you get the idea. I used the F100 the same way I use my iPhone today. That means even my lamest pictures were taken with the F100 🙂
We are so spoiled for choices today and unless you lived in a pre digital world you might not fully understand the profound effect digital photography has made on our lives, for better or worse.
I had another film body as a backup but in 1999 there were no digital backups for me! Simply because there weren't any real digital cameras at the time capable to even delivering close to what film cameras can and even the 1 to 3 megapixel digicams were expensive!
Today, I carry a digital camera and still carry a film camera no matter where I go. Old habits die hard. Living in a world where I carry digital cameras more than capable of replacing film, it's an amazing thought that the roles are reversed and that I'm only carrying a film camera because I love film and because it's going to give me results that are different, maybe more artistic, moody, etc but certainly not technically better than my best digital camera bodies.
PICS
I have a lot of personally memorable images with the Nikon F100 but the majority of them are in the old school photo albums that need to be scanned.
And unless I'm showing a photo that demonstrates its autofocus in action I really don't think it matters much because, for the most part, for example, a Nikon F100 or N80 with the same lens, same film would take the same pictures. But here are a few pictures for the sake of this article and for nostalgia 😘
HOW I CAME ACROSS THE F100
I'm not usually an early adopter but I was able to get one only because a photo forum member had bought one and sold it at a pretty steep discount. I had the money and I jumped on it. As I said in one of my videos, just like that Steve Winwood song says "While you see a chance, take it!"
Back in 1999 there weren't as many photo forums so I'm thinking it was on photo.net but I could be wrong.
Anyway, I loved the camera then and I still do today! The build was and is superb. It's not as bulky as the F5 yet not small in any way, especially when compared to today's mirrorless cameras.
F100 IMPRESSIONS
The camera feels perfect in the hands. The build quality is superb. The magnesium alloy body keeps it strong yet light. Even though it is second tier to the Nikon F5, the F100 is weather sealed like a pro oriented body should be.
All the controls are where you would expect them to be, but if there's anything that confuses you, read the manual! It is an electronic camera after all with all the complications that might go with that.
The 5 point AF is speedy and accurate. It can run on 4 AA batteries that last a long time. The shutter speed range is 30 secs up to 1/8000th of a second which is always a sign of a top camera. Even though its position was secondary to the F5 which makes it the "prosumer" or "enthusiast" model, it was also marketed to and loved by professionals.
I remember the lenses I used most with the F100 were my ever trusty Nikkor 50mm f/1.8 AF-D and the 28-105mm f/3.5-4.5 AF-D Zoom. That's a very good general purpose zoom for film and full frame cameras.
I sold the F100 maybe two years later because I either needed the money or wanted to upgrade. Can't remember now, but that's usually my reasons for selling!
I must've gone through about three of these and my current one was bought in 2011. I still hang on to it, despite not using it as much as I should.
ISSUES
As much as I've been enthusiastic about the F100, it doesn't mean the camera is flawless. No camera is. More attention should be paid to potential problems when the cameras are electronic in nature.
One area to keep an eye on is the rear Focus Area Selector. It's that thing that looks like a pad from a video game controller. The controls may malfunction or not be as responsive over time. The possible culprit could be that the electrical contacts underneath may be effected by oxidation or wear out from use, just like a video game joystick. Some people try electrical spray or resetting the camera. Since I have not faced the problem, I do not have the solution. I'm just giving you leads to help you to find your own answers.
Another thing to watch for is "ERR" or error messages from the camera. Many times it's just the batteries or the electrical contacts may need cleaning but other times, you don't know! Try changing the batteries first. Clean the electrical contacts on the lens mount. Try a reset. If nothing works, get a repair estimate. You might find it cheaper just picking up another F100!
The last thing I found on two of the three F100 cameras that I have used is that the rubber grip becomes sticky with time. This is due to the sweat, moisture, humidity, water, etc that wear it down over the years. This doesn't happen with all cameras so that means whatever material Nikon used for the F100 (and F5) grips do not wear well over time. The digital Nikon D70 has become infamous for this problem!
If you ever looked at used camera dealer descriptions, this is what they call "Surface Sticky" as I often see at KEH Camera.
For usability, it's a non issue, but you might want to keep an eye on it. Some possible remedies are to use an isopropyl alcohol rub, hand sanitizer, or even baby wipes! It's really a process of experimentation and these remedies do not work for every camera.
I've never tried to fix the sticky surface on my F100 because it's not that bad yet, but I have used a combination of 70 percent isopropyl alcohol and baby powder to cure the sticky surface of my other cameras.
Keep in mind you may end up doing more damage so if it's not that bad leave it alone!
BOTTOM LINE
The Nikon F100 is a modern classic and a true Camera Legend. It took the legend of the Nikon F5 to the masses. It's a perfect Nikon camera in my opinion!
Many people consider it Nikon's second or third best AF film camera, behind the F5 and F6 respectively. Technically, I may agree with that but in the context of being the best choice for "the people" which is 95 percent of the world, I'd say the Nikon F100 is the BEST! And not just "for your money" but because it is a very capable camera!
CONCLUSION
I hope you enjoyed this ride back in time. What's next? Find out in my YouTube video!
But more importantly, I'd love to know: What camera/lenses were YOU using in 1999? And if you weren't around in 1999, then what gear has been most endearing to you on your photographic journey?
I'd love to know so leave a comment! Thank you 🙂
PRICE & AVAILIBILITY
The Nikon F100 is plentiful on the used market. Because it runs second to the F5 in the Nikon hierarchy, it's prices have been stable over the years. And today, maybe more so because big SLR cameras in general are seen as almost passe, I hate to say it!
Prices for the F100 are trending at $150-300 USD which makes it a bargain. And indeed, when we talk about cameras like the Contax T2 (which I've talked about a lot) and the inflated prices for that camera, $150-300 to me is a STEAL for a camera like the F100!
If you have one or get one, I'd love to hear from you!