Today for your Throwback Thursday we will take a ride on the Time Machine and go back to the 1970s & 1980s to retrieve a mysterious camera from the Forbidden Kingdom Of China 😊
In a world where almost every other camera is "Made In China" it's still relatively uncommon to find a camera from China here in the States, especially a film camera that was actually manufactured in China and made by a Chinese company, for the Chinese homeland market.
Behind the vast Chinese Empire and behind the Great Wall originated a camera they actually called the "Great Wall" or more officially the Great Wall DF camera! 😊
Today, we will try to unlock the mystery of this intriguing Chinese Medium Format camera.
I feel like Leonard Nimoy on "In Search Of" haha! And even though I'm getting older, I'm not that old! So how come it seems like nobody else remembers "In Search Of?" Did the show even exist? 😀😎👍🏻
INTRODUCTION
The Great Wall DF is a 6×6 medium format film camera produced by the Beijing Camera Factory. Although no information I could find list the exact years, they are stated to have been made during the 1970s and through the 1980s. It was marketed as a low budget camera for the masses.
WHAT IS THE GREAT WALL DF?
What is the Great Wall DF specifically? As mentioned it is a medium format camera that shoots 6x6cm images on 120 roll film. But it was also marketed as being able to shoot 6×4.5 via the insertion of a mask.
The camera is a Single Lens Reflex (SLR) in that it uses a reflex mirror for viewing. The difference between this and most SLR's is that the mirror is part of the shutter mechanism and thus it uses what is called a guillotine shutter.
This is a similar shutter mechanism to the one used in the German Pilot cameras of which the Great Wall DF is based.
The lens mount is also interesting in that it is said to be a Leica M39 screwmount. Now this sounds good on paper but apparently due to technical issues, you cannot use the lenses the way you might think you could.
First of all those lenses are made for 35mm and this is a 6×6 Medium Format camera. If you could use it as a medium format lens, there would probably be vignetting, an image circle, etc. Secondly you probably won't get infinity focus.
I can tell you that the few Leica screwmount lenses I have do not actually screw into the threaded mount of the DF. In other words, to use these lenses you'd have to use a technique called "freelensing" in which you hold the lens to the mount and just take the shot while holding the lens.
I have done this, especially in the good old days when adapters were not readily available. But trying this with a pricey lens, I'm not inclined to do! Don't want to drop the lens or the camera!
I can also attest that with a lens such as the 28mm f/1.9 "freelensed" in front of the camera, it appears I could get some nice macro shots but it would have to be really close!
YOUTUBE VIDEO
As part of my attempt to integrate video into your experience, here's my YouTube video for the Great Wall DF. It is close to 15 minutes which it really shouldn't be! This is a cheap camera that not many know and my "Mystery Camera" segments are usually five minutes tops. But I'm trying to give you guys my all so this might be my new norm. Sorry I haven't gotten back to some of you guys like I usually do but the edits and reedits kill me! I just want to make sure all my information is correct.
Besides, as a huge Bruce Lee and Martial Arts fan, I've always wanted to star in a "Chop Socky" Kung-Fu flick and the intro to this video shows my MMA skills or lack thereof haha 🙂
MY EXPERIENCES WITH THE GREAT WALL DF
As someone who has stated over and over again that I love all cameras, I've always been fascinated with the very few Chinese film cameras that pop up on the used market here in the USA.
My very first China based camera is the Seagull medium format TLR that is much more common on the used market.
It's strange that even though Communist China has been trading goods with us for decades, especially since President Nixon opened China's doors in 1972, we still have seen precious little of their photography gear market, or shall I say their film photography market.
The few companies that stand out in my head for film cameras are Seagull, Pearl River, Great Wall and perhaps a couple more that I can't recall at this time.
Today, we may have a lot more Chinese companies like Yongnuo, 7Artisans, for example, selling digital gear (mostly lenses) but the film stuff from even decades ago, it is harder to come by.
Perhaps it's because they were intended for the home market? Perhaps the Chinese knew that most of these cameras were not high quality items? Who knows. That's why it's a mystery!
IS IT A CULT CAMERA? 
It might possibly be, but if it is a cult camera, the "cult" must be very small because there is just so little on this camera. In fact, my YouTube video posted today seems to be the only video I can find on YouTube as of this writing.
There is actually another video of this camera that has been on the internet for a while. It's a short clip showing how to work the camera, but it is very short and only hosted on the author's webpage not on YouTube.
The very little that's on this camera is scattered through blogs and forum postings. But I give credit where credit is due and those guys who have used this camera before me, their information is GREAT! I've tried to put all I've learned here and on my video.
PRELIMINARY SAMPLE IMAGES
Here are just a few quick and dirty samples from my first roll. They are not intended to be artistic masterpieces. I was just testing the camera and was actually just happy and relieved that the camera was working properly.
Please do not judge the technical merits of this camera based on these photos. There are in fact much sharper samples from this camera on the internet to look at.
This was a test roll from a first time user of the camera. The photos were every day photos taken around the house just to see if the camera was working and I'm happy to report it works!
I made some mistakes and encountered some issues with this camera. First mistake was using Ilford FP4 which is rated at ISO 125. This was disadvantageous when using a camera with a slowish f/3.5 lens but the reason I used the FP4 was because I had a problem getting film into the film chamber of this camera! This is addressed below in the "Issues" section.
Overall, I'm encouraged enough to try another roll in this camera!
MODEL DIFFERENCES
From all accounts on the internet, there may be as many as five or six different versions. Here's my observations, not just from the scattered information I've read but from observing photos of the camera and comparing them to my copy. Feel free to correct me if any of this is wrong:
DF: Earliest model. No self timer, flash shoe, or PC socket.
DF2: "DF-2" imprinted on front name plate. No self timer, flash shoe, or PC socket.
DF3: Has self-timer, cable release socket, but no flash shoe, no PC socket.
DF4: Has self timer, cable release socket, flash shoe and PC socket.
DF5: ???
DF6: ???
Based on what I can tell, my model might be the DF4! In fact, I took the plunge on it because it was advertised as a DF-2 "Parts" camera and upon looking at the photos and the low price I said why not?! 🙂
Now if you can't find a DF-3 or DF-4 don't sweat it, they're all basically the same cameras. Unless you really need to use a cable release or need a flash socket, I wouldn't worry about it.
ISSUES
This camera has all the FUNK you'd want! It starts with getting a roll of film into the film chamber. The main reason I used the Ilford FP4 in it, despite it being a slower film for indoor use, is the fact that it was the only roll of film I could get to fit in it! Even then, I had to slightly bend the edges to get it in.
From what I've read, some films fit in there better, easier, like perhaps Fuji films vs Kodak. But the Fuji roll I tried was also stiff to get in.
Next issue is I could not see any of the frame numbers through the window for the "frame counter" so I had to guesstimate the spacing.
Next issue is sometimes when pressing the shutter release, the mirror flips up but I felt as if the shutter was not coming down. Since they are both a part of that guillotine shutter, I felt the shutter should've come down. Hard for me to explain but when you're holding the camera and shooting it, you can tell when the shutter has come down by the feel and the "clunk" and when it is not coming down.
Next issue was frame overlaps. I had expected some of this based on the reviews I had read and to be honest, it was not too bad for most of the shots but on one shot it seemed like I had three exposures on one frame! Perhaps it was me, but I can't imagine shooting and not advancing the film three times.
Part of the reason I did not take the camera outside for prolonged shooting was I got the impression that I might be wasting my time, fearing nothing was getting exposed but I'm glad I was wrong!
PRICE & AVAILABILITY
The Great Wall DF is somewhat rare on the used market but that doesn't not mean it should be pricey.
First of all, not many people are looking for this camera. Only someone "special" or weirdos like me haha 🙂
Secondly, the build quality is not high. It feels solid enough but does not feel like it would take a lot of abuse. The seller even stressed to me it was on the flimsy side.
That said, it feels better in my hands than you would think based on people's descriptions. Plus it's one of the smallest and lightest 6×6 SLR's you could buy.
I got mine for $75 but if you're seeking one of these, do so carefully. Prices are trending at $60-160 USD. They usually come with the 90mm f/3.5 Great Wall lens. I wouldn't pay over $150 for one of these.
The shutters have been known to fail so use gently. I'm not trying to scare you. It's possibly that yours could last years, but it's also possible it could fail tomorrow. That's one great thing about cheap cameras. If they fail, you're not out for much. But if this was a $1000 plus camera, I'd worry about it!
BOTTOM LINE
The Great Wall DF may never be a Camera Legend. Perhaps it is in China, I don't know, but in the overall annals of history I don't think it is or ever will be.
That said, it's one of the more interesting cameras I have tried in a long time! There's something addictive about "Cheap Plus Results" as I say. If it's a cheap camera that gives me decent results, and it seems like it could do even better than the results I got? I'm in!
In closing, I know there's just a small group of people fanatic enough about cameras to be interested in this camera but I hope that I have helped to demystify the Great Wall DF a bit for you if you are one of those uncommon people!
Thanks for reading and feel free to drop me a line if you have this camera!
***SONY REBATES ALERT***
4/15/2019: Got huge returns on your Tax refund this year? Spend it before you lost it! If you want a camera system where there's NO mystery that it will be great then our affiliates can save you up to $1000 on the following packages It's only for a limited time so get it now while you can!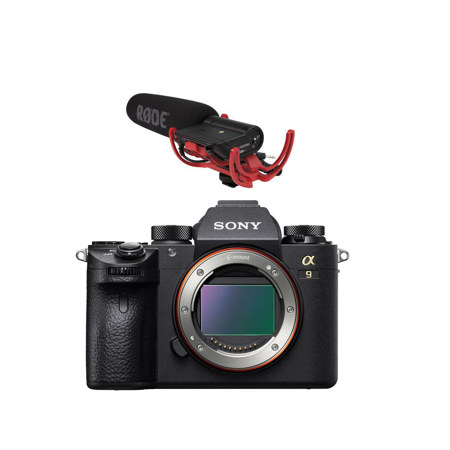 Alpha a9 Mirrorless Digital Camera, Full Frame – With RODE VideoMic with Rycote Lyre Suspe$3498BUY NOW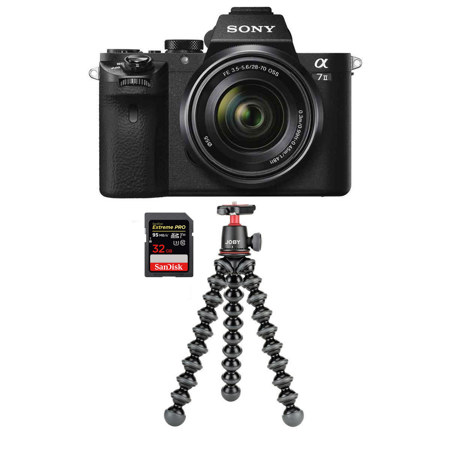 Alpha a7II Mirrorless Camera with FE 28-70mm f/3.5-5.6 OSS Lens – Bundle With 128GB U3 SDX$998BUY NOW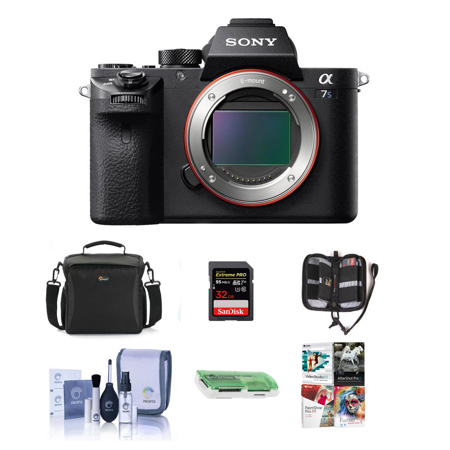 Alpha a7S II Mirrorless Digital 4K Camera, – Bundle with Camera Bag, 32GB SDHC U3 Card, Cl$1998BUY NOW